Miami Theft Crime Defense Attorney
Building a Powerful Defense Strategy
If you or someone you know is facing theft crime charges of any kind, you may be in danger of facing years of imprisonment, fines, and other serious criminal penalties if you are convicted.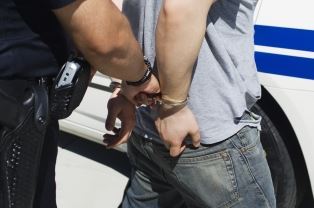 From shoplifting allegations to an arrest for robbery, burglary, or grand theft, the Miami theft crime defense attorneys at the Law Office of Michael Mirer, P.A. is fully equipped to protect your best interests.
At the Law Office of Michael Mirer, P.A., a solid defense strategy starts here. Call (800) 798-0243 to request your no-cost initial consultation.
Why Choose the Law Office of Michael Mirer, P.A.?
Successfully helped thousands of clients in Miami-Dade, and handled over 100 trial cases
Former Prosecutor who completely understands the ins and outs of the law
Seasoned litigator who knows how to aggressively fight criminal charges and give your case the upper-hand
Florida Theft Crime Laws 101
Theft crimes encompass a broad number of criminal offenses, all related to misappropriating property or funds, stealing property or committing fraud.
The penalties an individual will face for a theft charge will depend upon whether or not the offense was violent in nature and other factors. For example, robbery and burglary are committed through the use of force or violence, and therefore these charges carry more severe penalties.
Many theft crimes may also be referred to as "Larceny," a legal term referring to the criminal offense of taking another's property with the intention of temporarily or permanently depriving them of its use, without the victim's knowledge and/or consent.
Shoplifting is a form of larceny, as are violent theft crimes such as:
Larceny may be classified as grand larceny or petit larceny, depending on the value and type of property taken.
A Miami theft crime defense attorney can help fight allegations of any of the following, and more:
How the Law Office of Michael Mirer, P.A. Can Help You
Involving a lawyer is important, and we highly suggest that you do this as early in the criminal process as possible. You may be in danger of facing serious criminal penalties and even up to years in prison if you are convicted.
The failure to act quickly and involve a Miami theft crime lawyer may come back to haunt you if you are found guilty or if you accept a plea bargain that is not truly in your best interests.
Contact Attorney Michael Mirer today at (800) 798-0243 if you would like to learn more about your rights and interests from a skilled legal professional.