Miami Assault Crime Defense Lawyer
Florida Statute 784.011- Assault Charges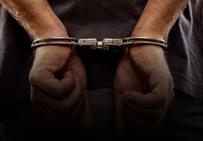 Under statute 784.011, assault is defined as threatening violence unlawfully and intentionally through word or action, and through such action, causing the victim to reasonably fear that the violence is imminent.
Have you been named in a criminal investigation involving assault in Miami? You will need immediate and aggressive legal representation by a knowledgeable assault crime attorney if you are to have the opportunity to avoid a conviction for these serious charges.
Attorney Michael Mirer can work to expedite your release from jail and can also begin immediately in defending your Constitutional rights to mitigate any potential penalties you may face or help you avoid a conviction altogether.
Distinguishing Between Assault & Battery
In such situations, the defendant is commonly charged with assault and battery, but many people fail to realize that these are two distinct offenses with separate penalties. Assault is distinguished from battery in that it does not involve the actual carrying out of the threat or attempt. Battery involves striking or touching another person, intentionally and against the victim's will.
Penalties for Assault in Florida
It is important that you understand the charges made against you, as well as the possible penalties of conviction. Assault is a second degree misdemeanor offense, and sentencing could include up to 60 days in county jail, 6 months of probation, and a $500 dollar fine.
Assault is a serious violent crime and one that the state prosecutes harshly. The severity of assault charges will vary depending on the defendant's criminal record, whether a weapon was used (aggravated assault), whether the victim was a law enforcement officer and other factors as well.
Florida Aggravated Assault Laws
What is aggravated assault? Under Florida Statute 784.021, this form of assault involves an attempt or threat of violence against another person, which is classified as a more serious offense due to particular aggravating factors:
Possession or brandishing of a deadly weapon
Intent to commit a felony
For example, a person in the process of committing a robbery (a felony offense in Florida) who threatened a victim and put him or her in reasonable fear of serious injury, this would constitute aggravated assault.
Aggravated Assault Penalties
In Florida, aggravated assault is a third degree felony and may be punishable by up to 5 years in state prison along with a fine of up to $5,000. Aggravated assault may be designated as a " strike" offense, and this makes your criminal defense representation all the more important. You may have been acting in self-defense or may have been trying to protect your family or your property.
Fight Your Assault Charges - Call our Miami defense attorney!
Although you may have been accused of assault, this does not necessarily mean that your life as you know it needs to be affected. By consulting an experienced Miami violent crime lawyer at the Law Office of Michael Mirer, P.A., you can find out what legal rights you have and what options you can explore in regard to challenging these charges and avoiding a conviction.Contact the firm to discuss your defense options and fill out a free case evaluation if you are charged with assault in Miami.